Being among the more impressive current features in voice command technology, iPhone users are likely to be familiar with Siri, the Apple voice command platform. Siri is one of the most common names in the world of internet. Having been first announced on October 4th, 2011 as a part of iOS5 update during the Let's Talk iPhone keynote presentation.
It is obvious, you can use Siri to search, and in fact that's one of the things it does very well. That being said, Siri will also use a variety of web services to pull data from other sources, so results are more useful than a simple list of websites you can visit.
The thing about Siri is that it can be hard to get used to, but once you do, it is incredibly useful. You can do a fairly wide array of tasks on your iOS device beyond simply looking something up.
We have made a list of 10 things Siri can do. You might be surprised how versatile and useful Siri can be. Here are a few things you probably didn't know about Siri:
IDENTIFY THE SONGS THAT ARE BEING PLAYED
There are times when you listen to a song and can't seem to remember what song it was. Probably, you liked the song, but don't know what was being played. If you are wondering what song it is, you could simply ask Siri "What song is this?" or "What song is playing?"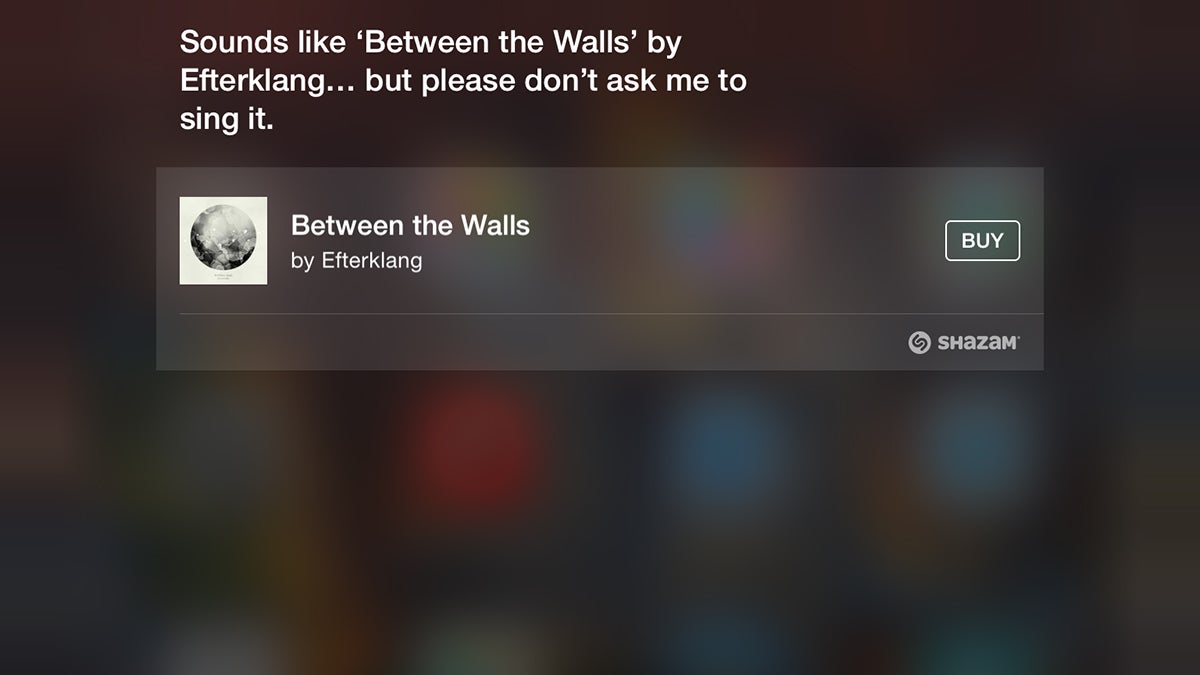 CHECK STOCK PRICES AND PERFORMANCES
Did you know Siri can help you check stock prices and performances? You can check a stock price or index performance by asking, "What's the price of Apple stock?" or "How is the Dow doing?" To compare performance, say, "Compare Apple and Google stock prices" or "Compare Apple and the NASDAQ." Or you can ask, "How are the markets doing?"
CREATE A SECURE PASSWORD
A password protected phone is very essential. What Siri can do is create a secure 8 word password. You can do this by asking Siri "Wolfram Password"
SEE WHAT PLANES ARE OVERHEAD
You can easily check the status of a flight by asking Siri and including the flight number. The fun thing Siri can do is give information on planes above you right now. Siri gives the flight numbers as well, if you'd like to find out where these flights are headed.
LOCATION BASED REMINDERS
This is one of the most of the useful things that Siri can do. Using your GPS, Siri can give you precise reminders based on your current location.
POST TO SOCIAL MEDIA
You can let Siri access your social media profiles and let it post what you wanted to. What you can do is simply say "Post to Twitter or Facebook ". Siri then asks what you'd like to say. Tell her your post, then send when Siri confirms your message. However, Siri only recognizes commands for Twitter and Facebook.
TAKE DOWN YOUR NOTES
We have established the fact that Siri is awesome. But of all the things that Siri can do, taking down notes is the best. If you have something in your mind that you don't want to forget or you don't want to take down notes in class, you can let Siri do it for you.
COUNT YOUR CALORIES
If you really want to keep a check on how much calories you consume or whether the calories you are consuming are bad for you, then Siri can help you. Siri also keeps a log on all your dietary consumption.
QUIRKY CONVERSIONS
Siri is an effective unit converter. You can ask Siri to convert units. The best thing about this is, not only will Siri give you the conversion results, she'll also give you list of additional conversions too. Also, she does conversions at lightning speed, which saves a lot of time.
SIRI CAN DO MATH
Yes. You read that right. Not only can Siri do quirky conversions, she can also do math. Siri is very effective at solving complicated math problems.